Fresh & Delicious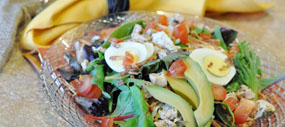 The cafe menu at b on the River features light salads, fresh sandwiches and paninis, hot soups and daily specialty entrees. Stop in today for breakfast, lunch or dinner!
Featuring SugaRush Desserts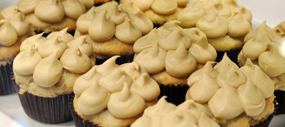 b on the River is also the home of local boutique bakery SugaRush Desserts, specializing in custom wedding cakes, cupcakes, unique treats & edible art!
Gifts & Decor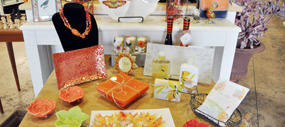 Our gift shop features a beautiful selection of gifts, artwork, home decor, and accessories, including the handiwork of local artisans. Stop in today and take a look!